I was shipping an order for a Sock Monkey yesterday. I said, "Go, make someone happy, Sock Monkey!" I have gotten into the habit of saying that, every time I ship a Sock Monkey. Here he is ready to spread some cheer to someone very soon, I hope!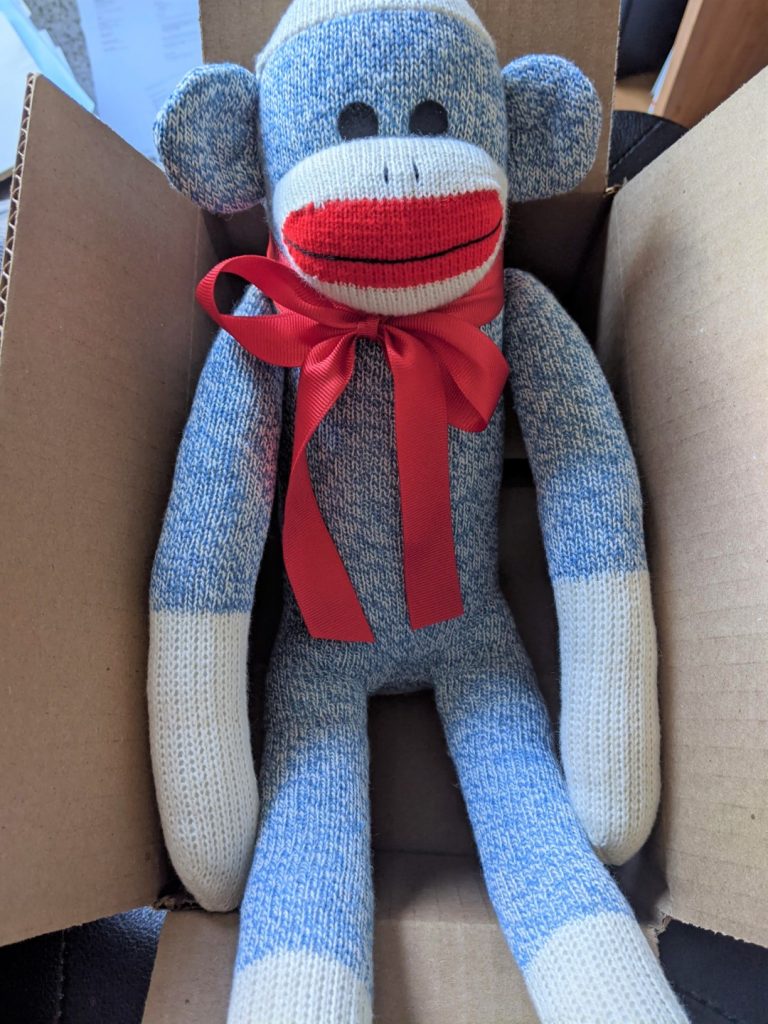 It's been very busy, in so many different ways. I hope everyone is having a lovely Christmas Season!
Have a fantastic Day!
Missie S.