Hello, All!
When I woke up this morning, I kinda felt like a mess.  We had bowling last night and we stayed up late. I rolled myself out of bed and hit the ground running. We had to get ready for church. I made us all some cheesy egg sandwiches with DD's cartoon playing in the background.
When I had a chance to peak outside, I noticed it had frosted overnight. It was pretty warm yesterday, so everything that had thawed out refroze. It was absolutely beautiful! Because we were running on time (for a change), I ran and got the camera. I was trying very hard not to capture the other houses in our subdivision. I just wanted frosty nature. This is my favorite picture of the bunch.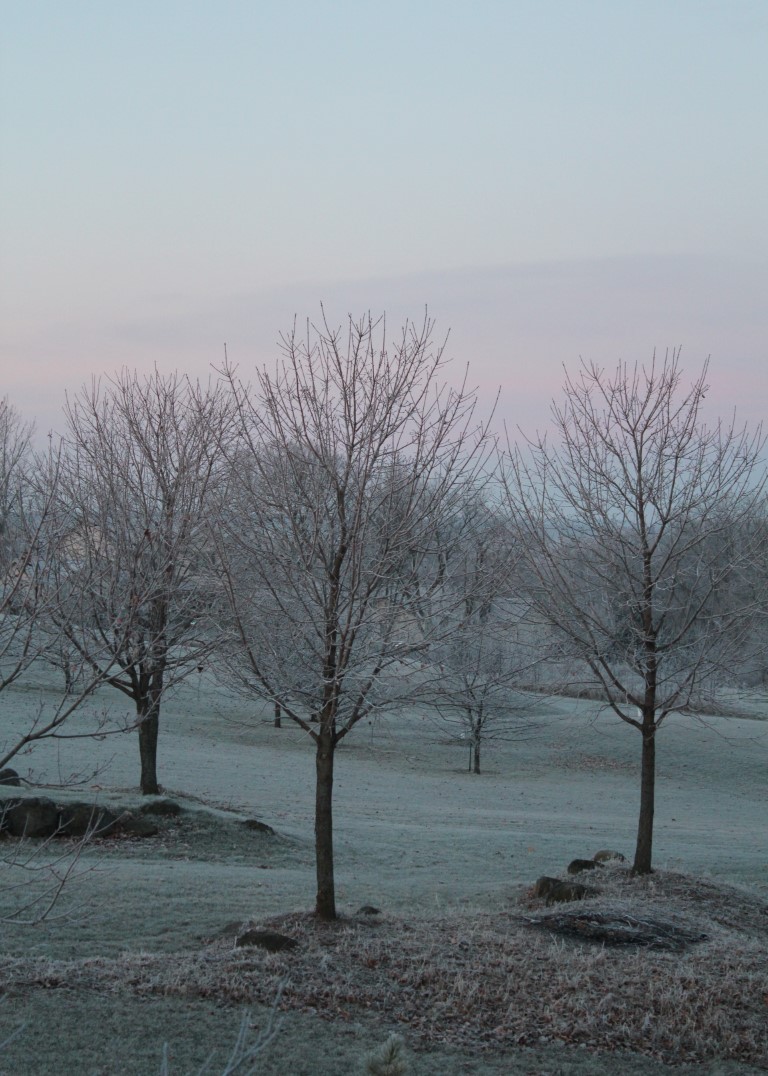 I think I took this picture at a good time. The sunrise adds some color and I love the frost. It's hours later now and the sun has melted some of the beauty away. It will be warm again today and we will have to get outside and enjoy it.
I have a few things left to do before noon when the Packers play the Bears. I need to get some hand stitching done on a sparkly Socktopus. I will add some things to my booth at The WB Merchantile and my online shops this week. I better get crackin', I also need some time today to relax. Another busy week before Christmas awaits us!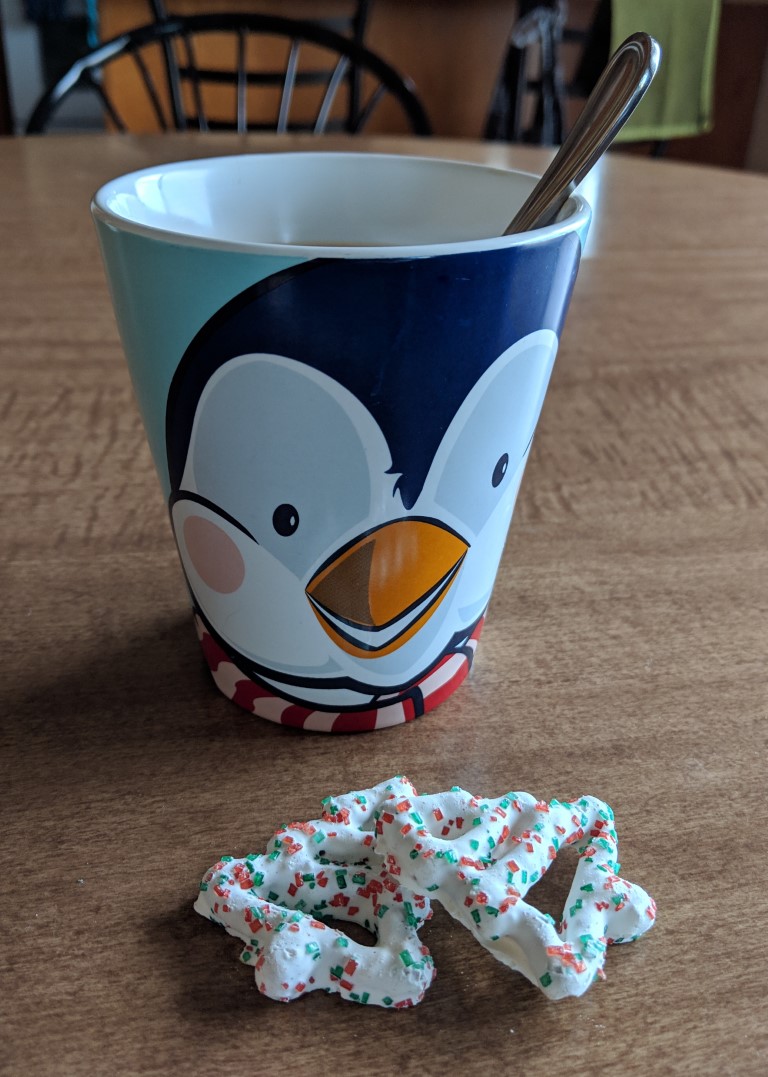 Have relaxing Sunday!
Missie S.