Yesterday, I had a chance to wander around aimlessly at Barnes and Noble with my sister.  How I love that store!  Near the end of our journey, we ended up in the craft book section.  I found two wonderful books about doodling.  It has been too long since I doodled!  I didn't purchase the books, but added them to my Christmas wish list.  For the rest of our shopping trip I had a nagging urge to doodle.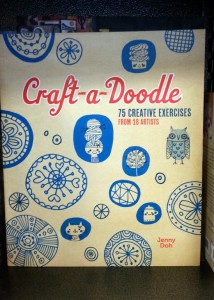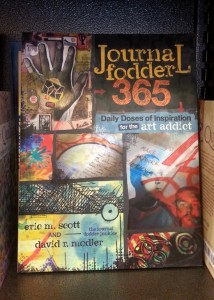 This afternoon I decided to give into the doodling urges.  I grabbed my brand new 8-count package of Sharpie Markers and got to work.  I didn't know what to doodle, but I needed to fill my page with color and texture.  This is what happened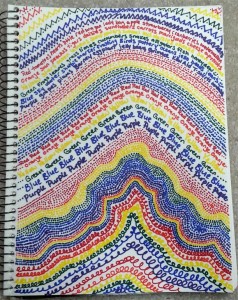 Now, that felt good!  I can't wait to fill another page!
Missie