Hello! What have you been up to lately? What have I been up to lately?
You: I hope GREAT things that leave you fulfilled! Reading, watching great movies, visiting with good friends, eating delicious food!
Me: Cooking. Baking. Cleaning. Sorting. All of the crap work I can not get done with my sweet child around.
The baking part led me to a cooking web site I visit frequently: Allrecipes.com. Today, I was looking for a MYO cake mix recipe. I don't usually buy/use cake mixes, but I was making a super easy chocolate chip cookie bar recipe that calls for a cake mix. I picked one up at Aldi the other day. While making the cookie bars today I found a hole in the bag of cake mix. I decided not to chance it. I know there are recipes on the internet, so I found one on Allrecipes.com.
What I didn't know is you can join Allrecipes.com and set up a whole profile and Pinterest-type account to save your recipes and share them. I don't take time to look into this type of thing. It's usually, get my recipe and go! But, today I joined. I don't have anything pinned yet, but I thought I would stop by and share my profile anyway. If you decide to visit the site, (maybe you've been there many times like me) take a look at some of the MANY recipes that make your life easier and let you DIY (do it yourself). I save a lot of money by not buying mixes, premade, etc.
Click here to visit Missie Jane's Profile.
This is the recipe I looked up today: https://www.allrecipes.com/recipe/8063/cake-mixes-from-scratch-and-variations/
I used it to help make this: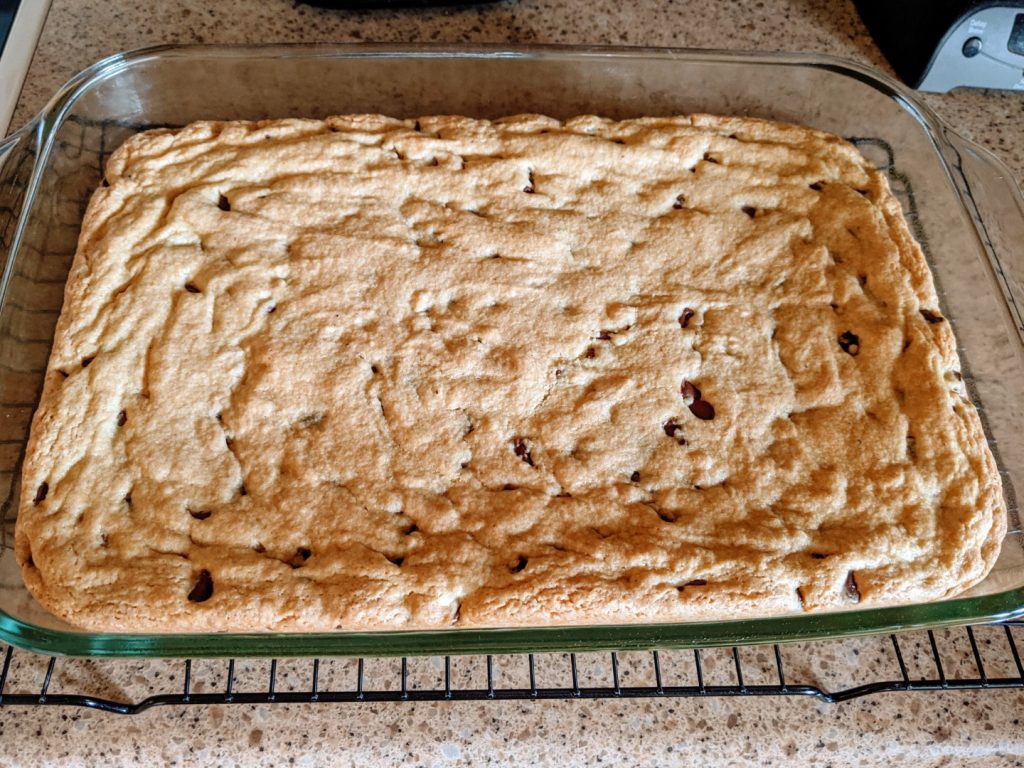 Have a wonderful weekend!
Missie S.