Hello, All!
This was a crazy, busy summer. I look back at my blog and see I have written nothing since June. Now that DD is back in school, it's time to get back to work. I am stopping by just to say "hello" and share my annual Coffee Break Fest experience.
I absolutely love this craft fair! Every year we have such a great time. However, this year was a tough one. It rained. It poured. Maybe half of the car show participants showed up due to the rain. But it wasn't hot and we had coffee and great music! Sales were not so good, but I take the responsibility for that. I didn't put in enough effort this year, due to the "crazy, busy". My booth could have been better stocked and it needs a face lift. Also, it rained.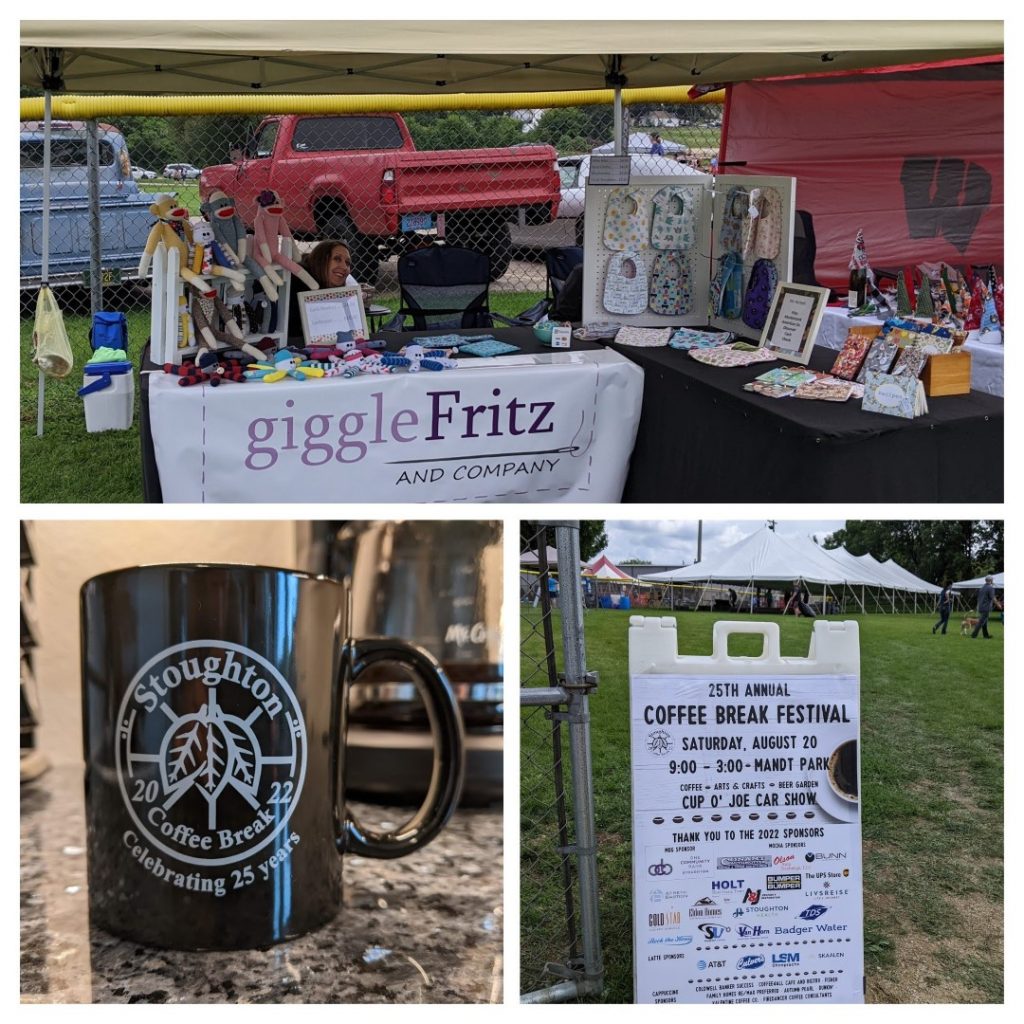 I hope everyone had a fantastic summer and you are looking forward to fall as much as I am!
Have a nice Wednesday!
Missie S.