Happy Friday!! Last week after DD's tennis practice, we walked by the river and spotted this froggy. He was hidden very well, we were lucky to find him.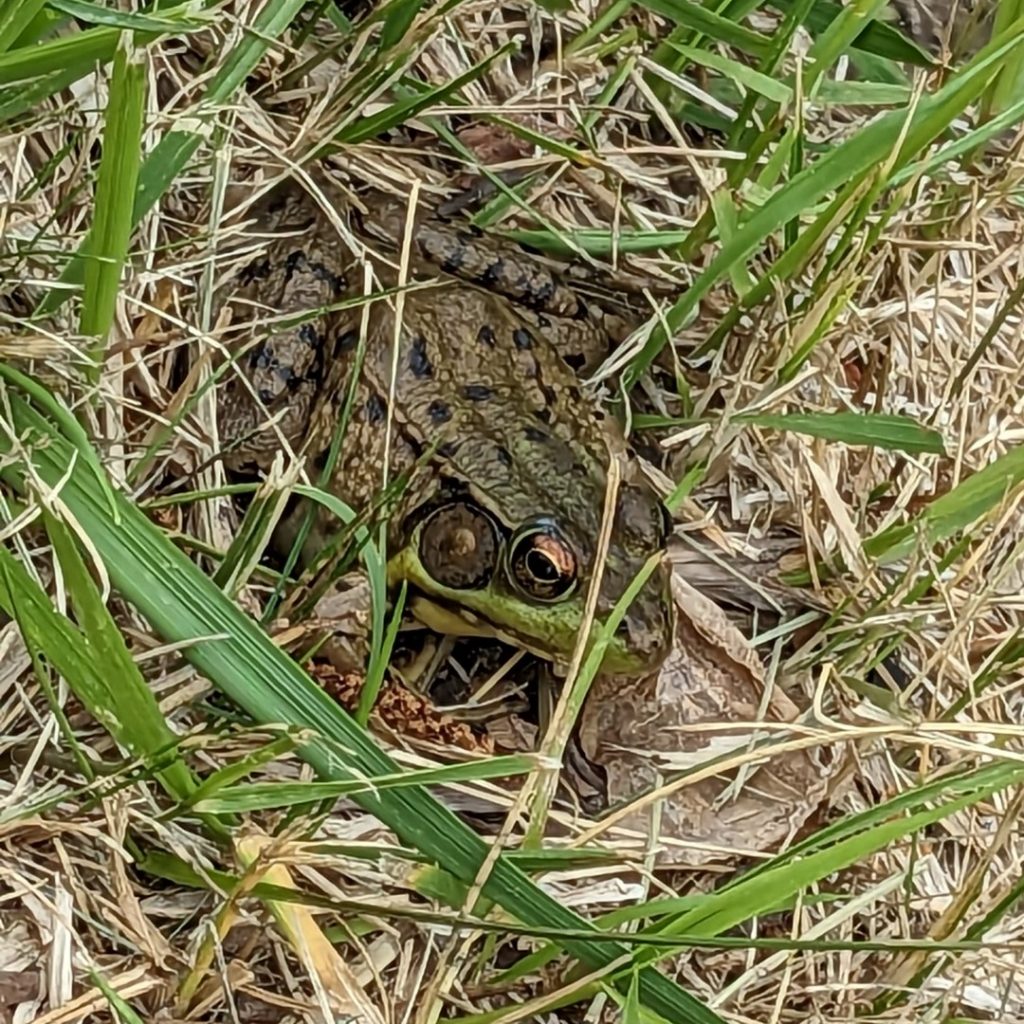 I can't believe this picture was taken a week ago. Time is flying! By the way, 57 days until Coffee Break Fest!!
Back to work, catch ya later. 😀
Missie S.