Happy Sunday, Everyone! This past Spring (and beginning of summer) have been so very busy. I don't like to sit still, and I haven't been. I've been working hard on our veggie garden, canning dandelion jelly and lilac jelly, running younger DD to rubberball and swimming lessons, and working on a few Sock Monkeys here and there. This summer will be history in no time!
One of the things I have continued to work on is running. I started back up over two years ago and have made a conscience effort to keep at it each week. Last year on New Year's Eve I made a resolution to run in a 10K in 2020. I have run in a few 5K runs with my sister, but I thought I would challenge myself since I would have been running for a consecutive year. Then, Covid-19 happened and everything was called off except virtual runs. I wasn't down with that. I kept running at home on our treadmill and outside. I was running 4-5 days a week and REALLY wanted a "Run" to participate in.
Back in April life around our area really started going back to normal. The masks started to come off and events started to get planned! I found that our favorite run was going to happen in June and I signed right up. Today, after two years of waiting, my sister, older DD, younger DD, and I got to run in our race again. Things are going better than normal!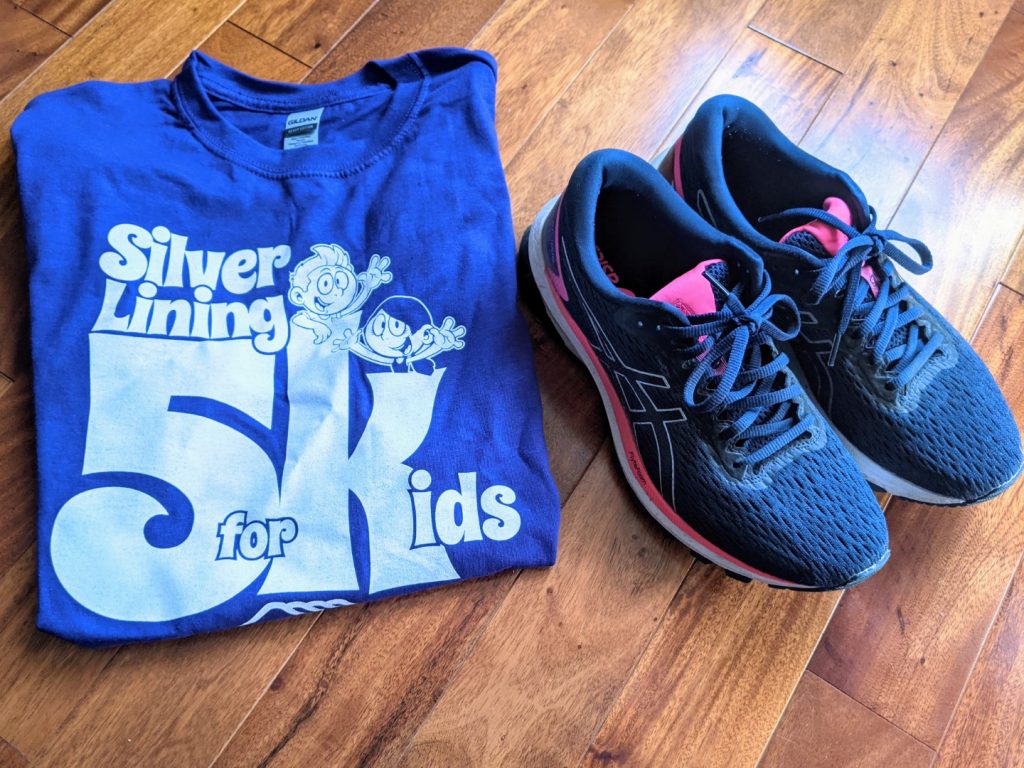 Also, the t-shirt color this year was purple. It's not my favorite color, but it's my giggleFritz and Co. color. I take that as a good sign!
I hope you are having a wonderful summer and doing all of the things you love.
Missie S. 😀