Hello! I hope everyone is having a wonderful holiday! My family and I celebrated Christmas on Wednesday evening, Christmas Eve. We had a blast and then slept in on Christmas Day. I ate too much, drank too much, but would have liked to visit more. We missed seeing many family members this year. We are very thankful for the family we got to visit with and had a good time, anyway.
Above, is our 2020 Christmas tree. Oh, Christmas Tree, Oh, Christmas Tree! How unsymmetrical are your branches! No problem! When we light it up in the darkness, it is the most magical tree.
We get a real tree every year, usually fresh cut from a tree farm in our area. Two years ago we had a disappointing search for tree, so last year we spent a small fortune at Stein's on a precut tree. This year I insisted we buy a local tree again. We had a nice time finding this tree on a mild winter day. $25 to a local tree farmer too!
When it was time to decorate the tree, I tested all of the strings of lights. One string was shot, but we had a back up. I put up all of the lights, and wouldn't you know it: one of the strings refused to light up. Second from the top could not be shook on! I switched out another new back up string and we were in business. For whatever reason, the rest of the decorating of the tree and house took another full week. We didn't pull even half the decorations out, but we are content with what we put up. A true 2020 Christmas Tree!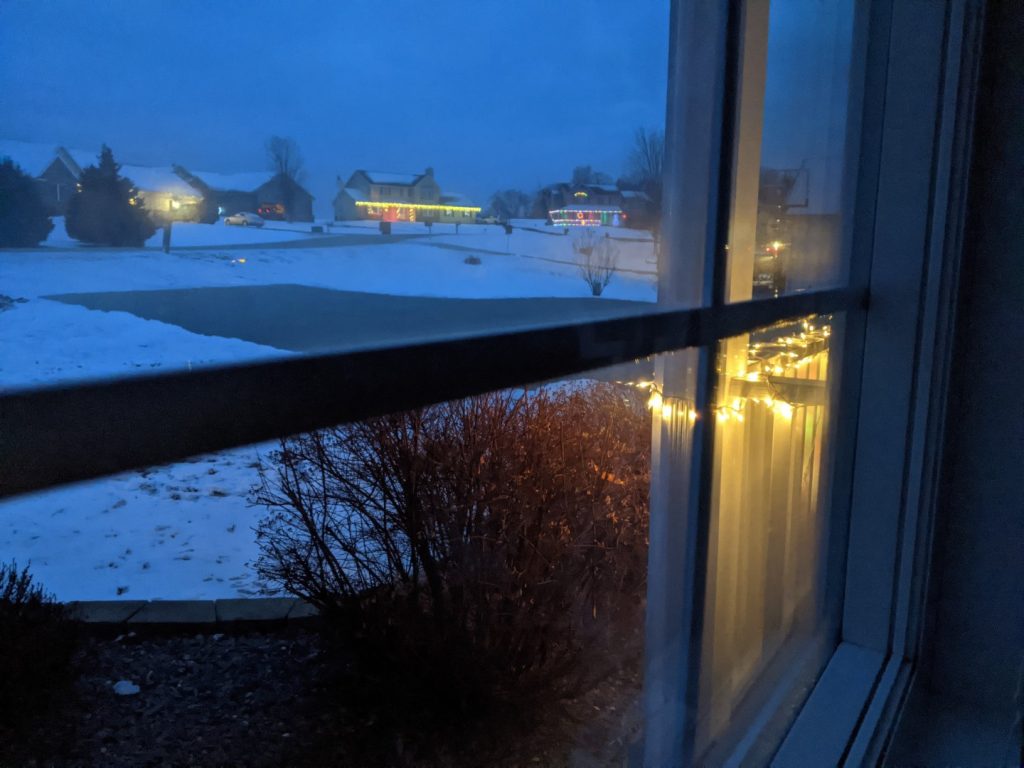 I hope you made the most of your Holiday, or are still having a joyous time! I am looking forward to New Year's Eve, New Year's Day, and 2021 filled with new blessings and opportunities. I hope you are too!
Happy Holidays, Friends!
Missie S. – giggleFritz and Co.