Hello, All!
Happy Thanksgiving, Happy December, and Happy St. Nick too! Time is zooming by!
I am a week and a half away from being done with school this semester. I started taking classes for a Bookkeeping certificate in August. I have learned so much, but it has taken SO much time! I haven't been able to do much sewing or anything else for that matter. I did finish the yellow sock monkey I mentioned in my last post, for a customer. Here he/she is: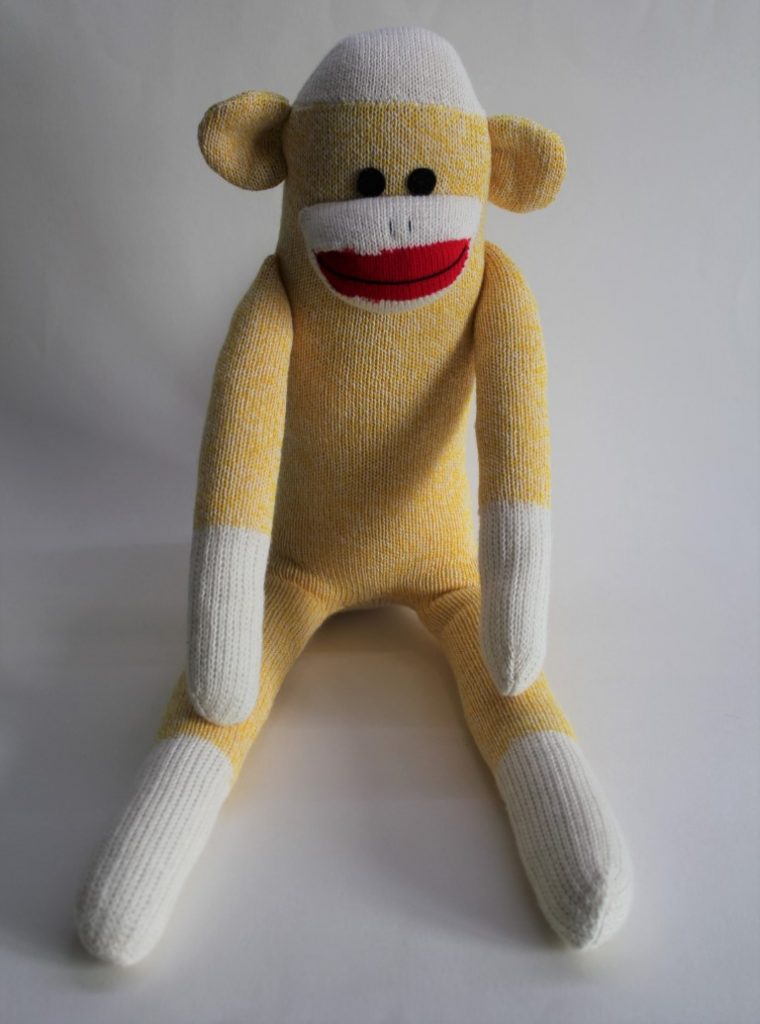 I am currently working on a brown sock monkey and a few more things before Christmas. I don't have many things posted in my online shop or in my Etsy shop at the moment. If there is something I can make for you before Christmas, please shoot me an email. There is still some time before Christmas to create and ship something special for you!
Happy Monday!
Missie S.