Hello, All!
One more week until Christmas! Are you ready? I am NOT! 😀
I am still working on some Christmas cards. I need a few things to finish up my Christmas shopping. I need to bake a few batches of cookies with my DD who LOVES baking cookies! I do, however, think the decorating is complete, so Yay!
Last week at DD's school they had a day where the younger kids could decorate some sugar cookies with frosting and sprinkles. Then, the older kids, parents, and grandparents could come watch a short Christmas program and have some decorated cookies. I volunteered to bake two dozen cookies and help kids decorate at school. It was a cute program and a lot of fun! Those were the only cookies I have baked so far this Christmas season. I am thinking this weekend we will make a few more.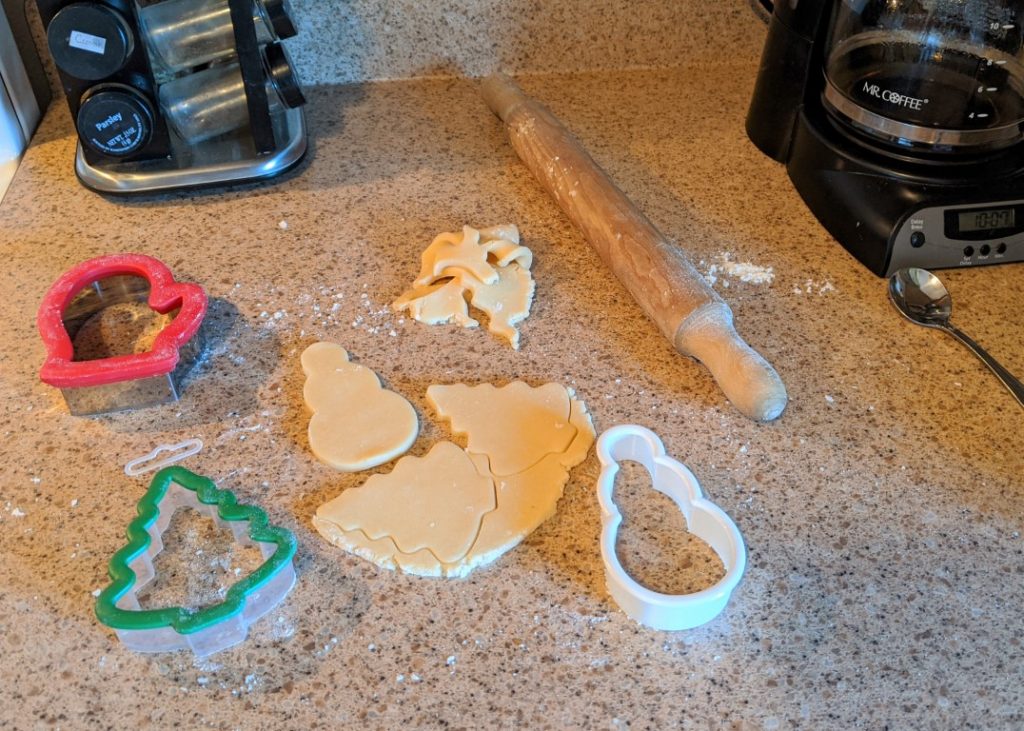 What is going on at giggleFritz and Co.? I am working on Sock Monkeys and will be adding to my Shops soon.
Have a happy and productive Wednesday!
Missie S.