Hello, All! It's been a slow start to the year. I thought of writing several times in January, but everything I did was mostly unremarkable and didn't deserve to be written about. I haven't had the motivation, or inspiration, to work on much of anything to put in my shop. However, yesterday I decided to get out my stamps and paper punches, and I made a few little valentines. I thought I would stop by and share.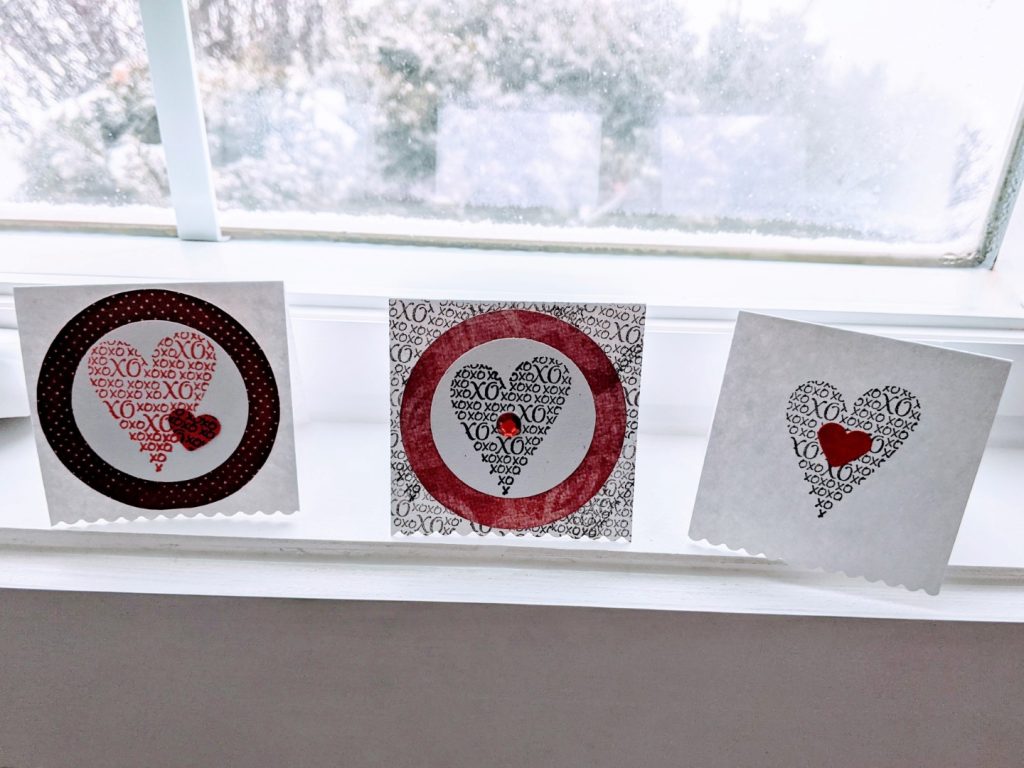 There is something satisfying about using a stamp and ink!
Have a wonderful Friday!
Missie S.