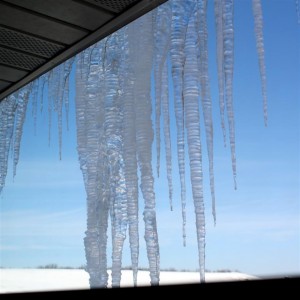 I'm excited for the new year!  It's different this year.  Some years I have handled going into the next year with indifference.  I felt it was just another year, same as the last.  I was sick of all the new year garbage on television, radio, and internet of "quit smoking", "lose weight", resolution this and that.  In other years I handled going into the new year with the attitude that it was a "clean slate".  I made my resolutions and kept track of how long I could go without swearing, eating chocolate, or drinking soda.  It's different this year because of the way I am looking at the layout of this new (and hopefully improved) year.  It's not a good idea to be indifferent about your future and you can't disregard failures and successes with a "clean slate" attitude.
On this last day of 2012 I am looking back thoughtfully and planning ahead optimistically.  I've set some new goals for 2013, both personally and vocationally.  I want to attend more events and travel locally with my family.  I want to be more active outside before spring gets here.  I want to read more and participate in more events at our local library.  I want to make more sock monkeys!  These are a few of my goals for the new year and the year after that, and the year after that….
I don't know what the next year will bring, but I know what I will be doing this evening.  To bring in the new year I will be with my family eating those little smokey cocktail weenies my daughter loves, drinking wine that I love, and eating Mamba chewy candies that my husband loves.   We will watch the ball drop and clink glasses and say, "Happy New Year!"  Tomorrow we will work on making the year Happy!
I hope you are looking ahead optimistically at 2013.
Happy New Year! 😀
Missie