I finished my new planner today! I am so glad it is ready, I need to write things down. I used to buy a new "At a Glance" planner every year from Office Max. I loved using those planners to block off my time. I knew what I was doing and felt like a million bucks. Unfortunately, I felt like I was paying a million bucks too. I usually shelled out $25+ for a planner.
After DD was born I couldn't really plan out my day the way I used to. As she has gotten older I have a little more time to make plans with, but sudden changes often occur. It is more realistic for me to jot down things I need to get done in lists each day. Some of my lists are things that must get done, and others are brainstorms and ideas that need a place for later. My planner is essential.
Last year I made a beautiful notebook for my planner and it worked out wonderfully. I did what I wanted with it and drew my own calendars and checkoff lists, etc. This year I also made my own planner notebook, but added some printed off calendars from printfree.com.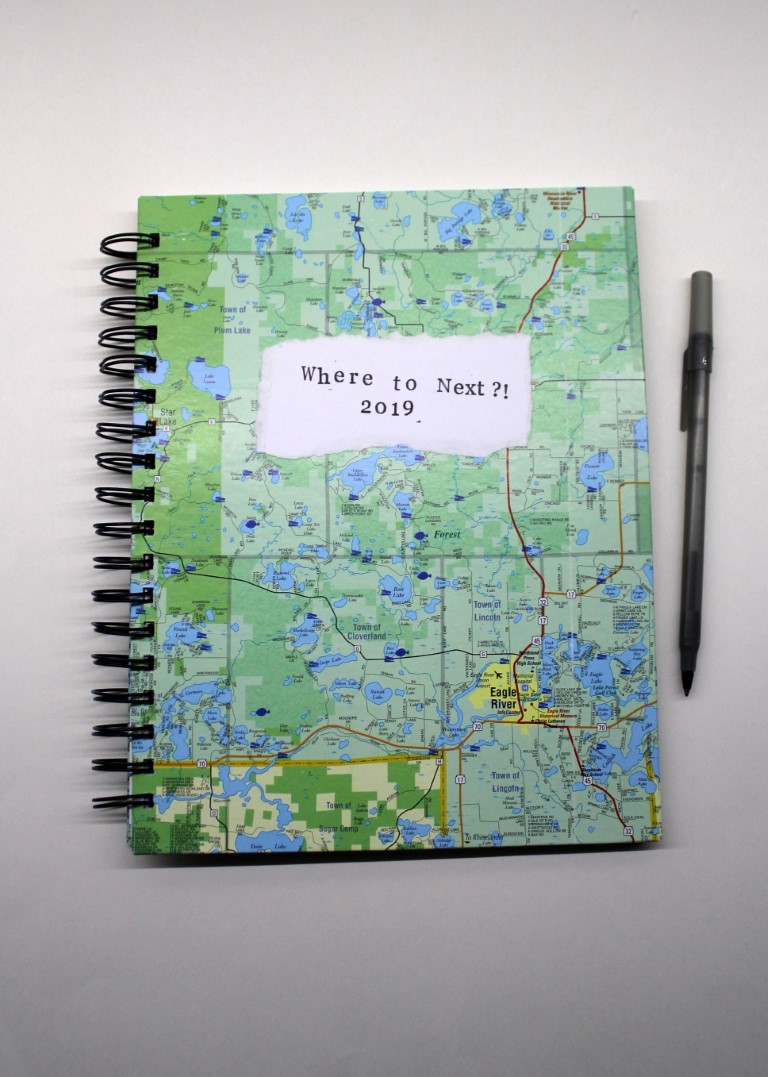 Yep, the back is upside down. I decided that's ok!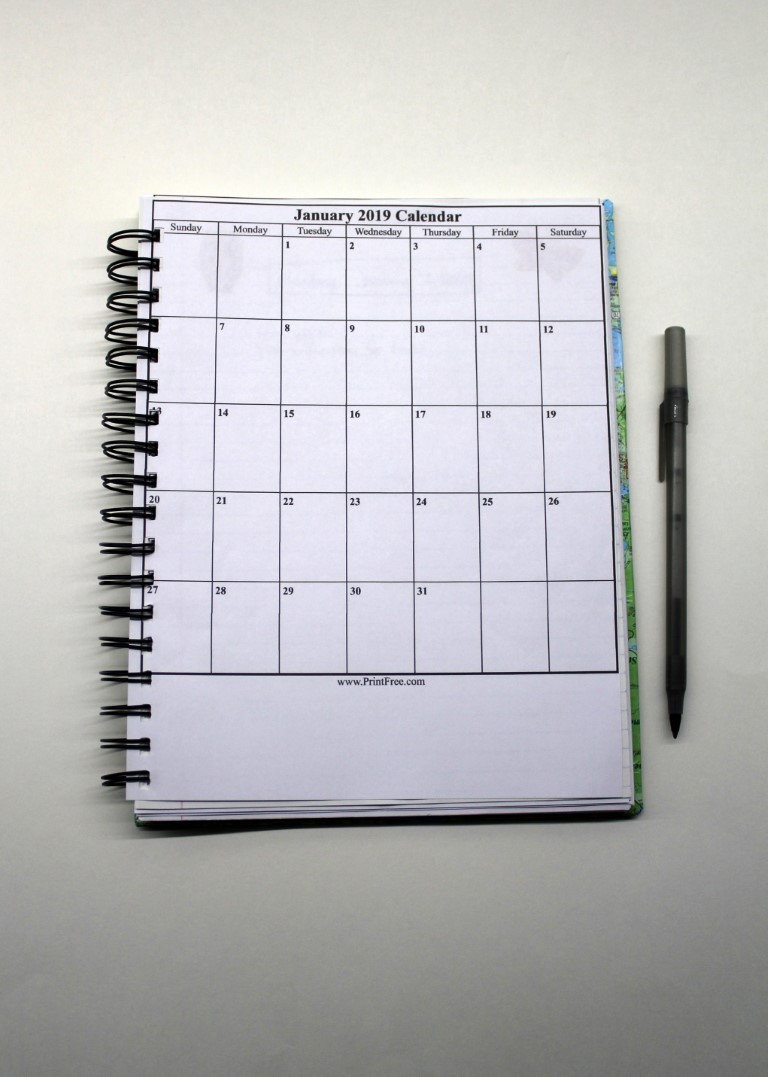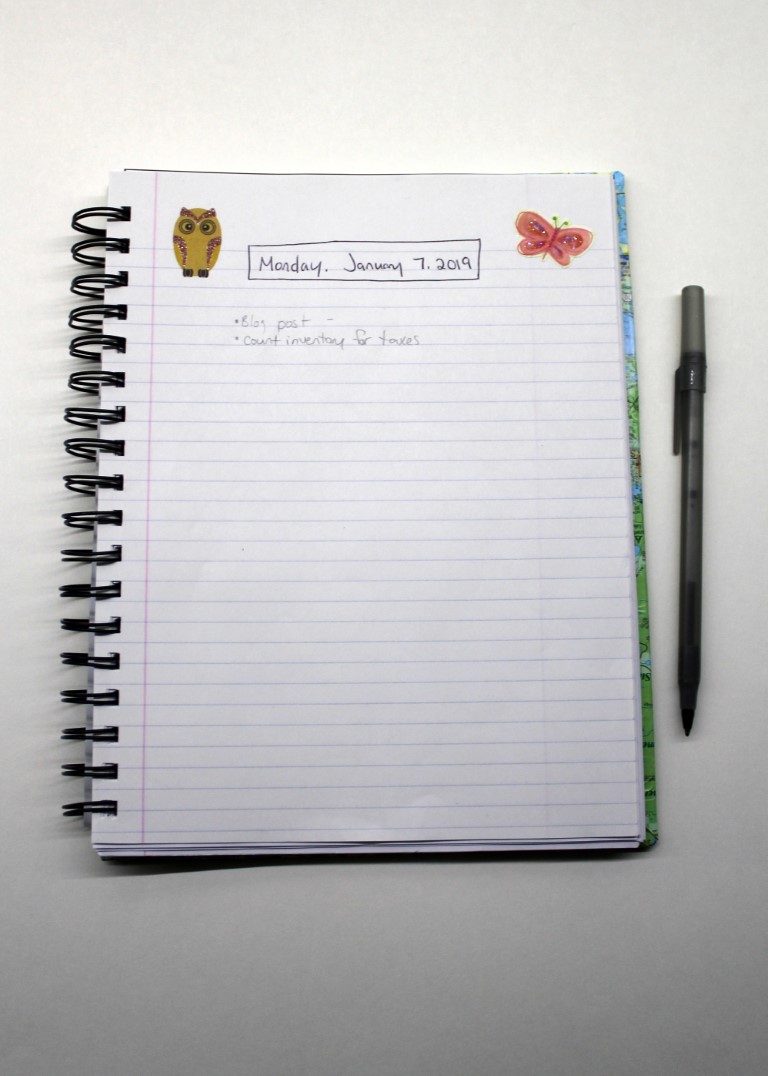 My new planner took some time to make, but is made completely of things I already had. Even the covers are made of upcycled cereal boxes. (I really like upcycling and recycling!) I know every inch of this planner because I made it myself. Now I'm going to add my thoughts to it.
Have a lovely evening!
Missie S.