Over the weekend I went out with my sister to try and find a store where she can sell her candles.  Her Candle Company is My Favorite Candles.  We went to Port Washington and Cedarburg (both in Wisconsin).  I don't get out to those neat gift shops, antique stores, and coffee/tea houses often.  I am either too busy or just like being at home with family or baking etc.  Anyway, it was so inspiring!  Port Washington is right on Lake Michigan.  When I come over the hill on Hwy 33 and see the water, I automatically get all excited.  We visited several shops and picked up a Raspberry blended tea at a place called "Baltica Tea Room and Gift Shop".  We should have stayed for homemade soup, but had to still make it over to Cedarburg.
In Cedarburg Winterfest was going on.  The Settlement was packed with people.  The local businesses had artists out in front of their buildings carving ice sculptures.  Curious spectators crowded around to see what objects would unfold.
Inside the beautiful old buildings of The Settlement people were browsing and shopping for something special.  The Cream and Crepe Café was crowded and it was no wonder from the mouth-watering fragrances that greeted you at the door.  We browsed the gift shops and antique stores and ended up at the Cedar Creek Winery.  I bought three bottles of sweet wine and it was time to go.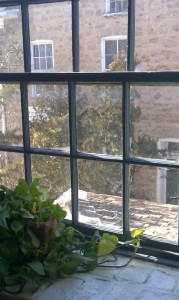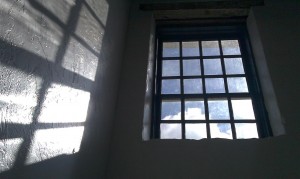 Did we find a place to sell my sister's candles? No.  Was it a waste of time? NO!  Nice people, great tea, antiques, and I bought wine!  It was a wonderful weekend!  I need more semi-yuppy weekends!
For now, back to work!
Happy Monday! 😀
Missie