Hello All!
I am updating a recipe I shared on my "Recipes" page. We eat "Creamy Italian Chicken" 3-4 times a month and it has changed a little since I posted it. It is such an easy and inexpensive dish to make. AND I think is absolutely delicious!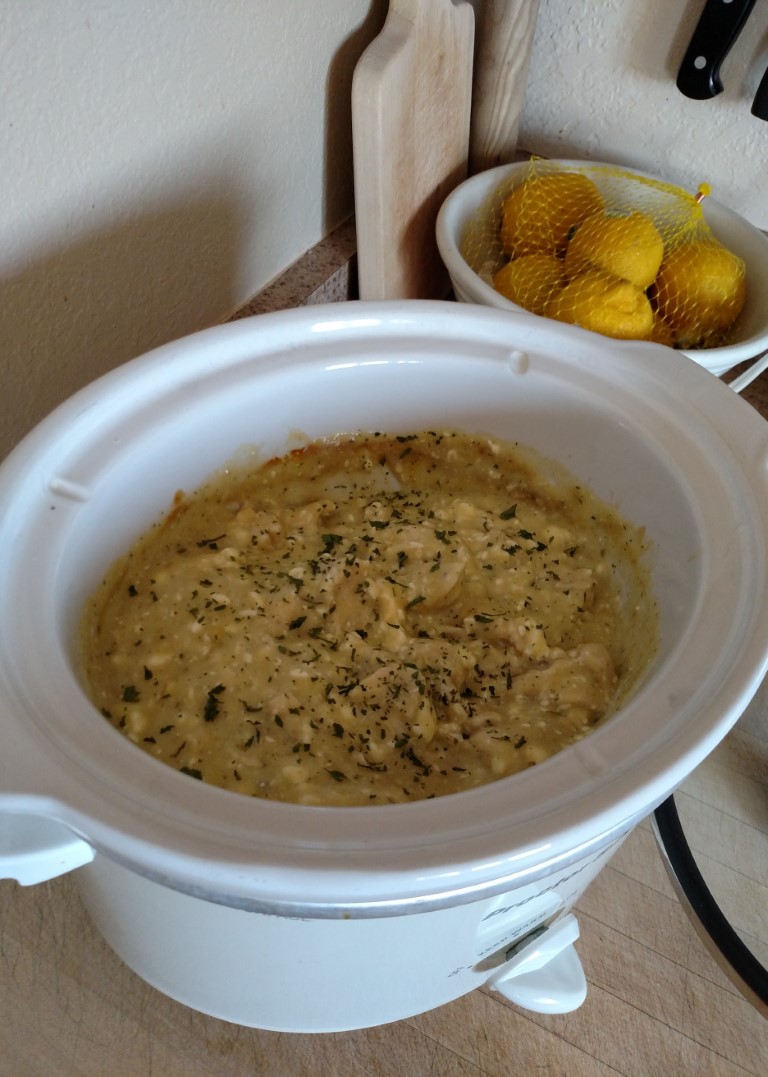 Printable Version: Creamy Italian Broccoli Chicken – Slow Cooker
Creamy Italian Broccoli Chicken (slow cooker)
Ingredients (3 to 4 servings):
2 boneless skinless chicken breasts (about 1 lb.)
6 oz cream cheese
1 packet of Italian or Ranch dressing seasoning
1 – 10.5 oz can condensed Cream of Chicken soup
1 cup milk or water (1 canfull)
2 cups of chopped broccoli crowns
Directions:
1. Place chicken breasts in slow cooker. Put cubed cream cheese on top of chicken.
2. Mix milk, soup and dressing packets together, then pour over chicken.
3. Cook until no longer pink. 3-4 hours on high, or 7-8 hours on low.
4. Remove chicken from slow cooker and shred with forks.
5. Use a whisk to blend the chunky Cream cheese cubes into the soup mix. (The sauce may still be lumpy)
6. Add chopped broccoli to slow cooker and turn setting to high. (I prefer to steam broccoli separately.)
7. While broccoli is softening up, cook rice, quinoa, or pasta accordingly.
8. Serve chicken and broccoli over rice, quinoa, or pasta. (We like angel hair pasta!)
My family of three (Husband, Me, 5-yr old) eats half and freezes the other half for another meal. It stretches and is so good! Give it a try!
Happy Wednesday!
Missie S.