This morning, during my trip to Aldi's, I saw these cute cookie cutout kits at the checkout.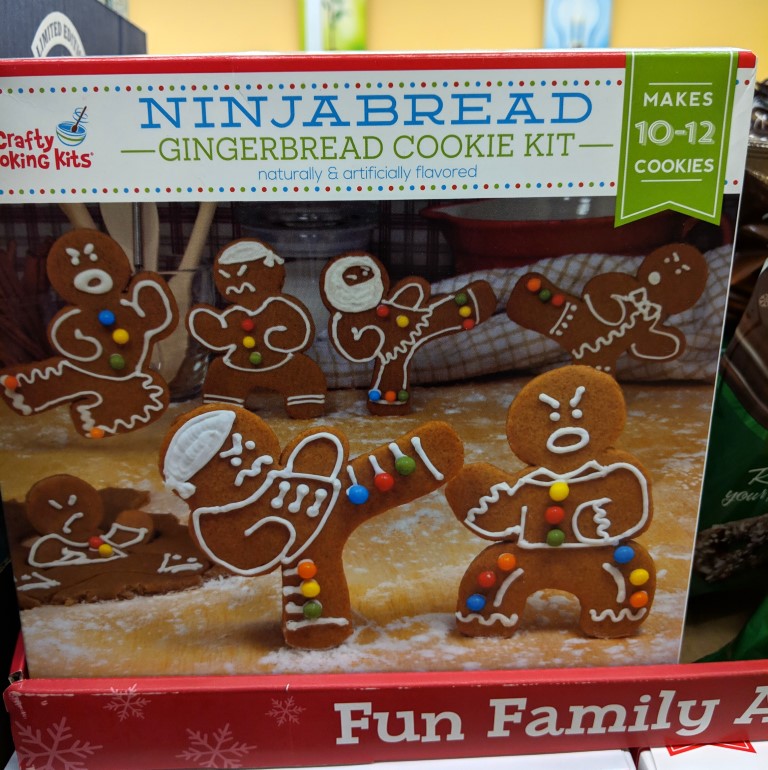 This kit caught my eye, it is soooo cute! I love gingerbread cookies. I don't need a kit to make cookies, but I would buy it to have the cookie cutters for the future. I am hoping they have some kits left after Christmas so I can get one marked down.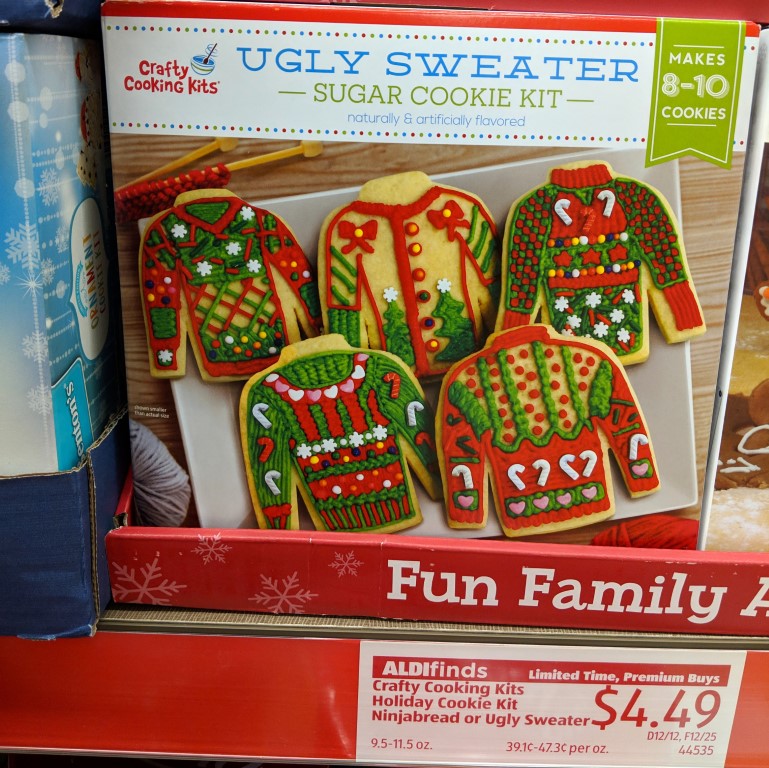 One year, my cookie-making partner/sister got one of these kits through a fundraiser from a friend. They didn't make a lot of cookies, but they were super fun to decorate. Also, again, now she has the cookie cutter to make as many ugly sweater cutouts she desires.
I don't think I got any cutouts made last year. DD and I did some Spritz cookies and some toffee (I think). I have no idea what I will get done this year. I can't seem to get my head truly into Christmas this year. Maybe some Ninjabread cutouts can help!
Have a lovely Thursday!
Missie S.