At the end of February I strayed from my meal planning. During the month of March I flew by the seat of my pants and wrote nothing down. NOTHING! I am back at it for the month of April and beyond.
Everyone does some form of meal planning. Some people are disciplined. They write everything down for breakfast, lunch, and dinner and stick with it. On the other end of the spectrum there are those that grab what they can for breakfast and lunch and throw frozen pizza in the oven at the last minute or zoom through a drive thru restaurant for dinner. I fall somewhere in the middle (I think!). I have been doing my version of meal planning for the last 10+ years and it has served me well. It is healthier and has saved us money from eating out.  It helps me use up leftovers and food that will go bad soon.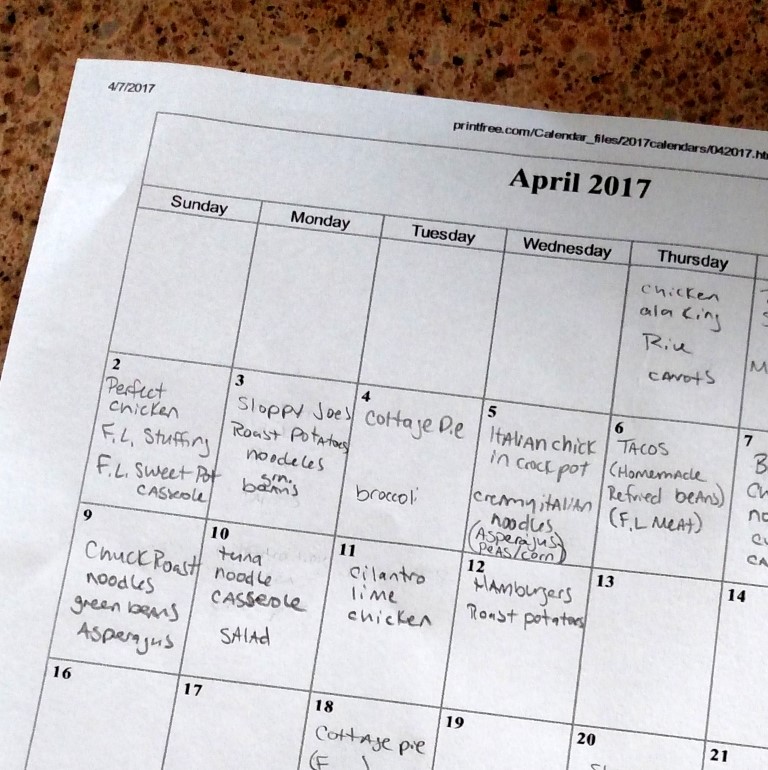 First, I visit calendars.com to print off a current or future month, for free! Next, I pencil in events that will effect prep and cook times of meals, or special events for which we will be eating out. I plan meals and grocery shop for two weeks at a time. Then, I fill in dinners for each day of the week keeping in mind ingredients we have on hand and writing on the grocery list what we need to buy. I only plan the DINNERS of each day. The same breakfast and lunch ingredients are always kept on hand. The grocery list and dinner calendar are always done at the same time, Thursday or Friday morning.
Sometimes I stop the meal planning because I am short on time. If I only have time to make the grocery list and get out the door, the calendar meal plan has to wait until later. Later never comes. I have been working on April's meal plan and have been sticking to it. Yesterday, the chicken I pulled from the chest freezer wasn't thawed enough. I had to come up with something quickly. I settled for "Tuna Noodle Casserole". I haven't made it in weeks and it felt like it was time for some creamy tuna goodness! Download the printable recipe here: Tuna Noodle Casserole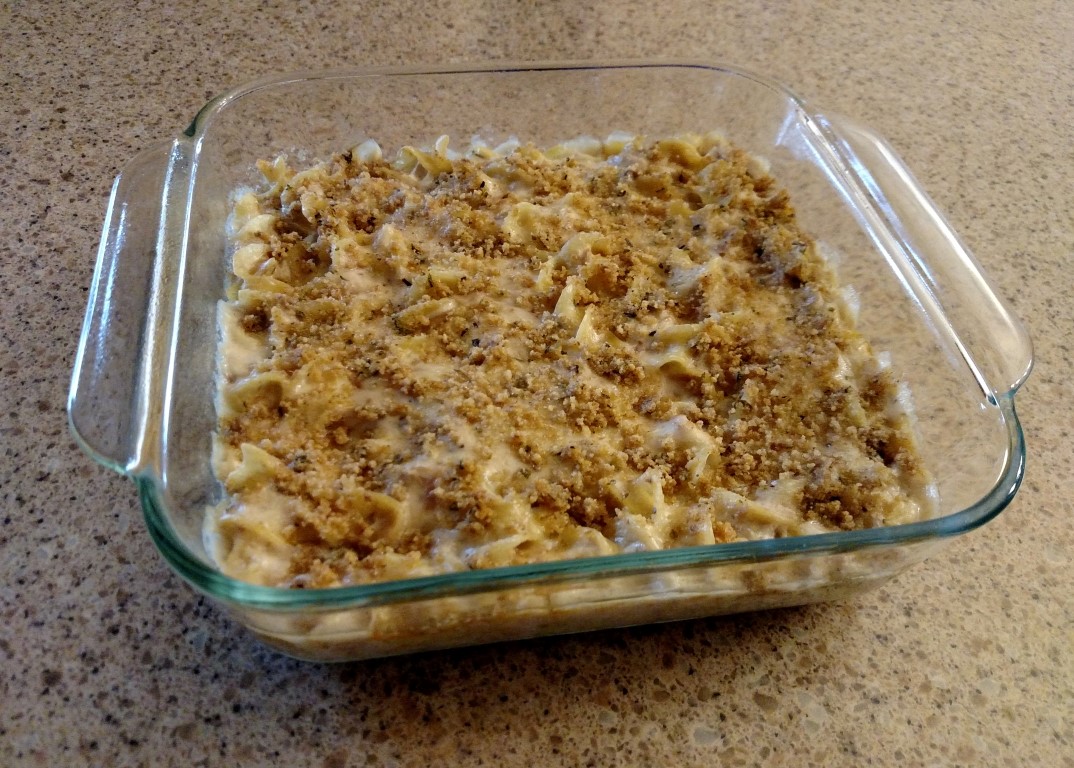 TUNA NOODLE CASSEROLE 2008 – Serves 3-4
4 oz. dry noodles, cooked and drained
1 (7 oz.) tuna (drained)
1 can (10.5 oz.) cr. mushroom soup
1/3 cup milk
1/4 cup mayo
1/2 tsp dry mustard
1 cup shredded mozzerella cheese
1 small can (4 oz.) tuna, drained, flaked
TOPPING:
1 tbsp. melted butter
2 tbsp. bread crumbs
Directions:
Cook noodles, drain.
In a medium bowl mix soup, milk, mayo, and dry mustard.
Stir in noodles and cheese; gently fold in tuna.
Turn into a greased 1.5 qt baking dish (8in x 8in or 9in x 9in)
Combine butter and bread crumbs in a small dish. Sprinkle over casserole.
Bake uncovered at 350 degrees for 40 minutes or until heated through.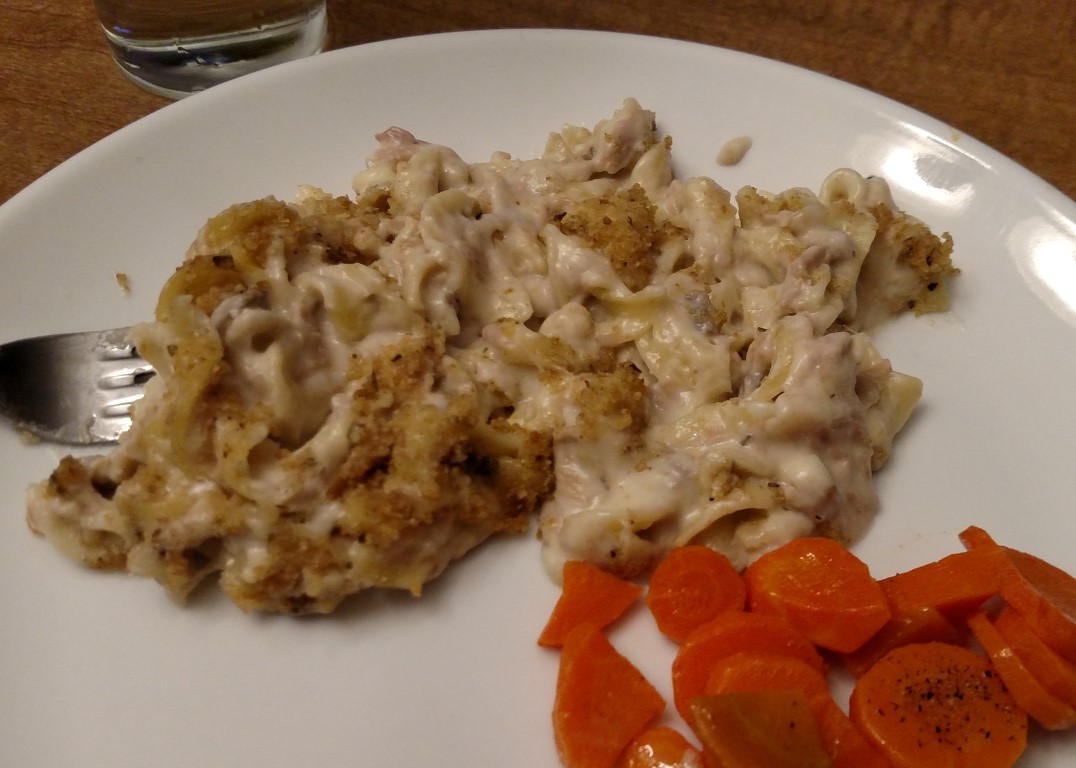 This serves my husband, toddler, and me with leftovers. Double, triple, or make what you need. You can make this ahead of time and store in the refrigerator. Pop it in the oven after work. Serve with salad or cooked veggies. Enjoy!
Missie S.