How was the Coffee Break Fest Craft Fair in Stoughton, Wisconsin on August 15th, you ask?  I, of course, will say it was a blast!  It always is. Even though the temperature was around 90 degrees F with very little breeze, it was another great year.  The community of this town is wonderful! I sold a few things, saw some familiar faces and sampled some great locally roasted coffee (I brought along a container of ice for iced coffee, but one competitor had iced coffee for sampling too.)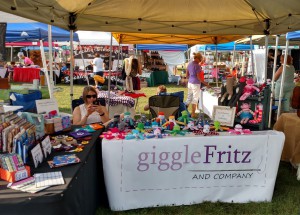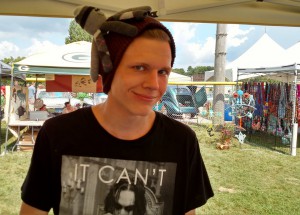 This guy was pretty awesome!  He not only bought one of my Socktopus guys, he improved on it and showed me the very same day!  He bought the Socktopus and left.  He, then came back to show me he added adhesive hook and loop to the legs and stuck it on his hat.  That is a cool customer!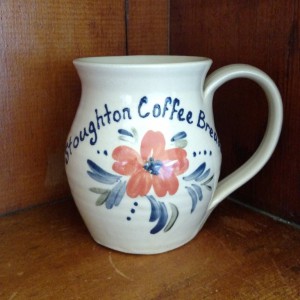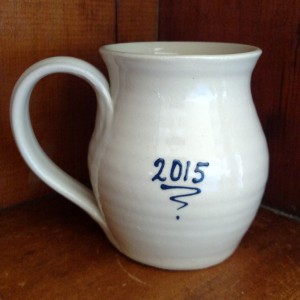 This year I splurged and bought the collector's mug.  It is a beautiful handmade mug that holds ALOT of coffee. A nice addition to my ever-growing collection.
My sisters and I had a great time again this year.  I am planning on returning again next year. I will just pray harder for beautiful weather.
Have a great day!
Missie 😀