It's here! Tomorrow is Coffee Break Fest in Stoughton, WI. The giggleFritz and Co. both will be in the craft fair again this year and we are so excited! Stop by the booth if you can, or stop back to find out how everything went.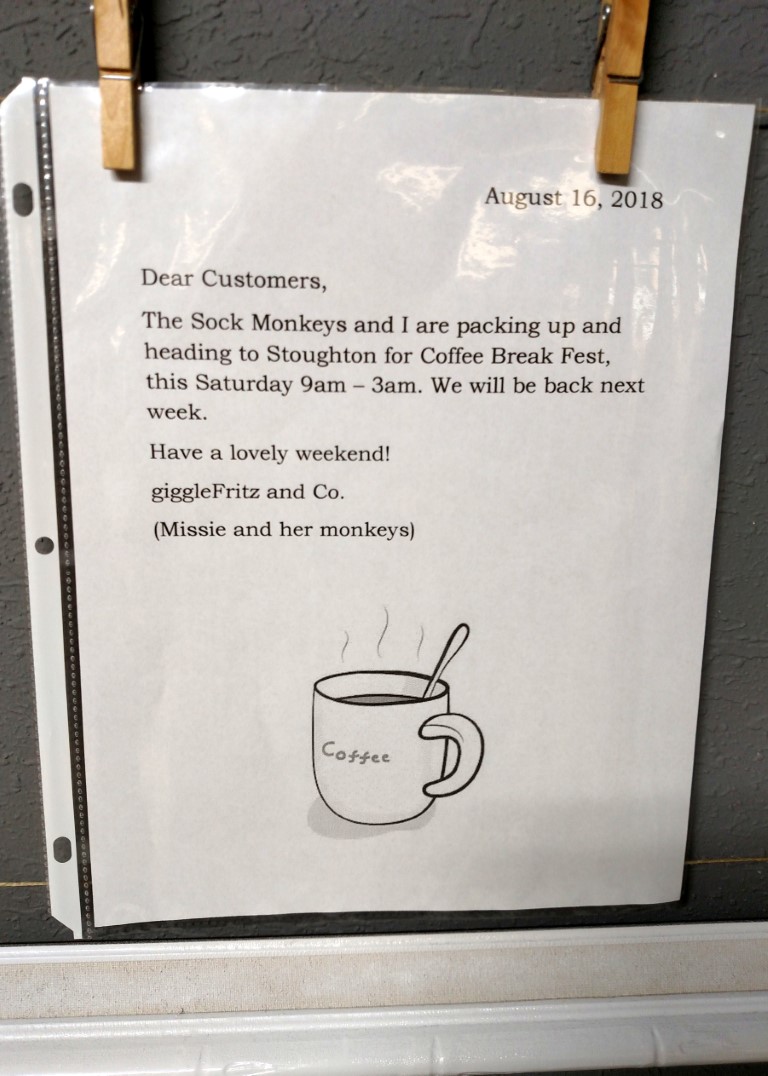 Coffee Break Fest is calling and I must go! There's still much to do today, so I am off!
Have a wonderful Friday and a great weekend,
Missie S.