Hello, All!
It's a Tuesday. Nothing special going on, but I finally have my house to myself to get some things done. I like this Tuesday!
My husband came home sick on Valentine's Day. He didn't even make it until noon. He was sicker than a dog! He had been fighting a cold for a week and then it really hit him HARD! For the past four days I have been working on family and housework "things". Everyone is back to school and work.
I made a fantastic homemade heart-shaped cake for Valentines day. I used the recipe for Yellow Cake in the "Better Homes and Gardens" cookbook. Nothing fancy, but very delicious! DD wanted it pink and we both "sprinkled" the cake with sprinkles and love. AND did I mention there was ice cream?! There was! It was great!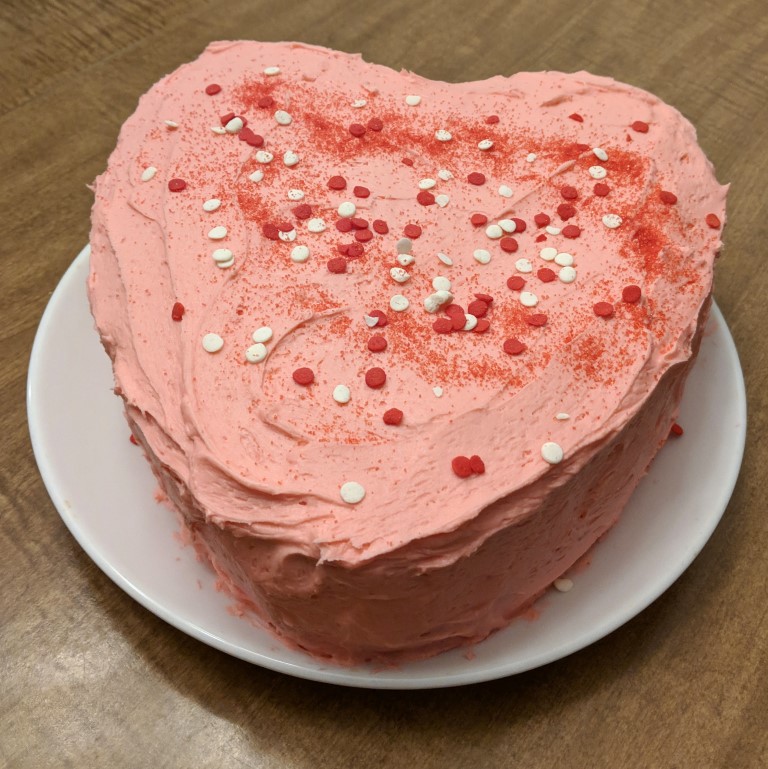 I am off to work on my new booth layout at The WB Merchantile. I am having a little trouble coming up with a way to hang baby bibs. I also have new flannel material for new bibs. Lots to do on "A Tuesday"!
Have a fantastic Tuesday!
Missie S.