Good Morning, All!
Working on all sorts of wonderful things for the Horicon High School craft fair next Friday. I will be sharing a booth with my sister, Sandy, the owner of "My Favorite Candles". She makes amazing smelling candles and I hope she burns one for us all day on Saturday! Come out and see what your talented local artists are selling, grab some lunch, and support Horicon High School. There will be so much going on. Check out the details through links on my "Events" page.
Time to get back to my sewing machine. I will leave you with this picture of my owl and weirdo mum plant. I love fall mums and have been waiting forever for this plant's buds to open up. It is doing this weird thing where the top will not open. All around the bottom, even in the back, the thing is packed with flowers. Top? Not so much. Still love it.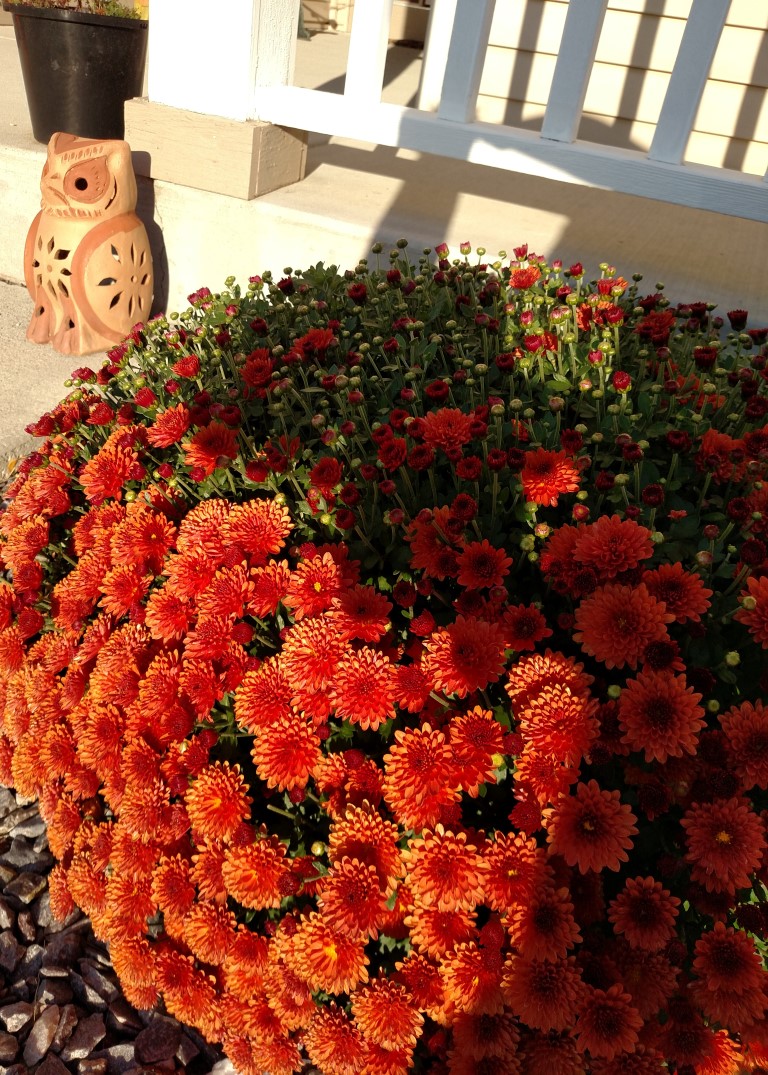 Have a Happy Friday!
Missie S.