Happy Monday, Everyone!
I had so much fun at the Horicon High School Craft Fair this past Saturday! A quick list of the things I most enjoyed about the fair:
Kind Fairgoers: people passing by that take the time to look, give complements, add their ideas, and sometimes  buy things!
My Favorite Candles/Sandy Kane for informing me of this craft fair and sharing her booth with me!
Hanging out with my sisters who are the greatest helpers and supporters
Linda Kane and her helpful volunteers who ran everything very smoothly
The other Crafters, who inspire me to think even more deeply and creatively
All the yummy smells coming from the cafeteria. (Seriously, I brought a lunch, but I WANTED a sloppy joe!) The smells were da BOMB! The bake sale also was tantalizing!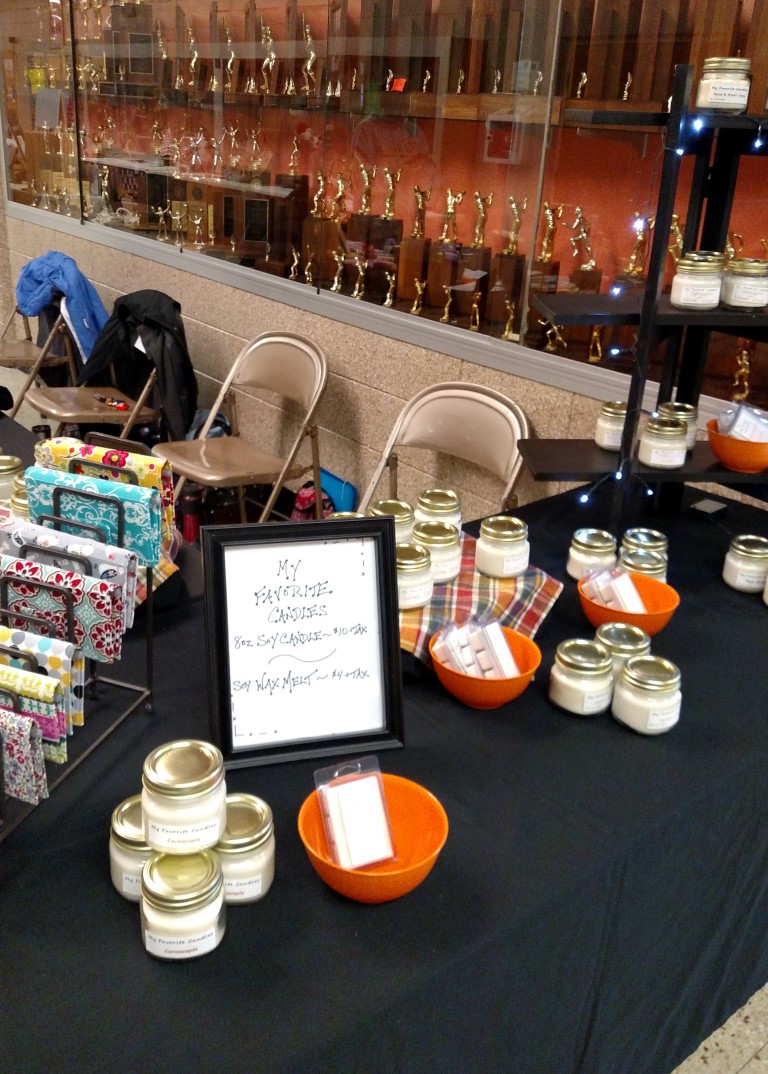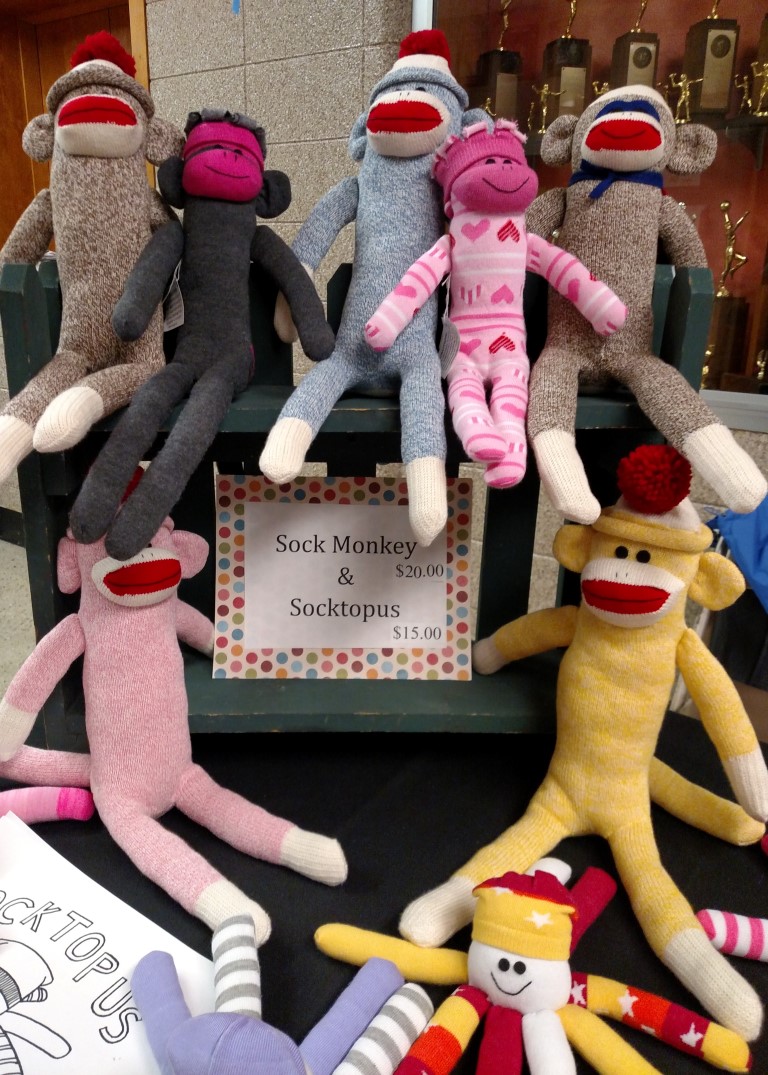 Thank you, Everyone, who made this weekend so fun and memorable!
I am off to sew Socktopus guys now. St. Ann's Holiday Gift Fair is a mere two weeks away and I only have two Socktopus guys left! Let's get to it! 🙂
Have a wonderful Monday, All!
Missie S.